Does Vistaprint still offer free business cards? I remember ordering business cards for the first time well over 10 years ago. I clicked on one of Vistaprint's "250 Free Business Cards" promotions and ended up getting some good-looking business cards for about $10 including shipping.
So, can you still get business cards free from Vistaprint? The short answer is, "no," the free business cards offer is no longer running. However, that's actually not bad news.
Here's why the current promotions for Vistaprint business cards for free shipping or 20% off are better than the old "free business cards" or "500 for $9.99" promotions.
Vistaprint Business Cards: Best Coupons | Free Business Cards? | 500 for $9.99 | Free Shipping
Best Vistaprint Business Cards Coupons Now: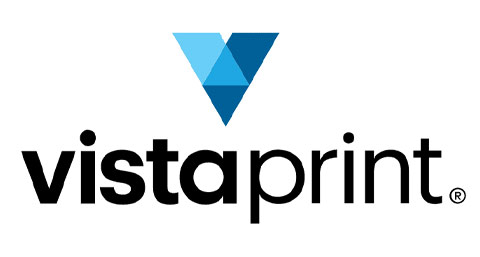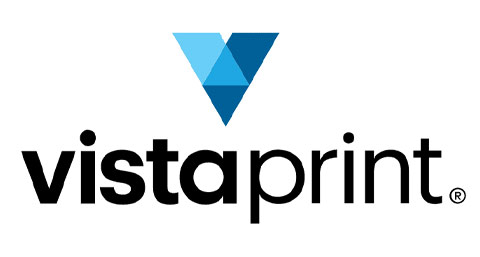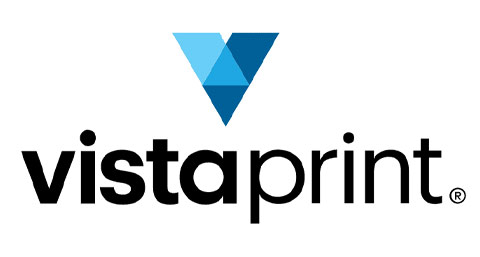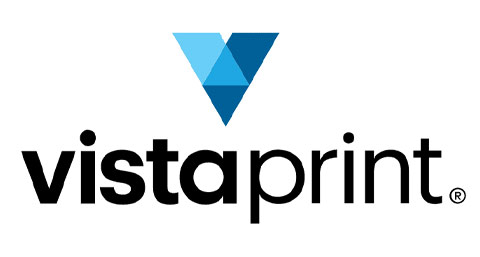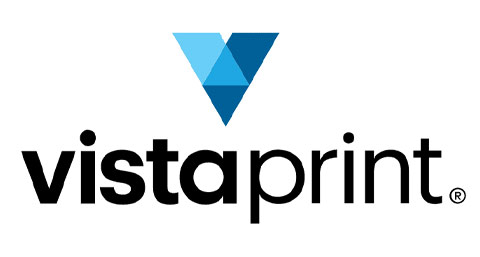 $20 off $100+
5. Great code for larger orders at Vistaprint.com. Get promo code:
5. Great code for larger orders at Vistaprint.com. Get promo code:
Show Less
*More Vistaprint deals here or exclusive coupons for Turbo Tax & QuickBooks!
---
3 Reasons to Skip Vistaprint Free Business Cards:
So, imagine you're a small business owner or maybe just looking to do some cheap marketing. You see Vistaprint's ad for 250 free business cards and it looks great, right?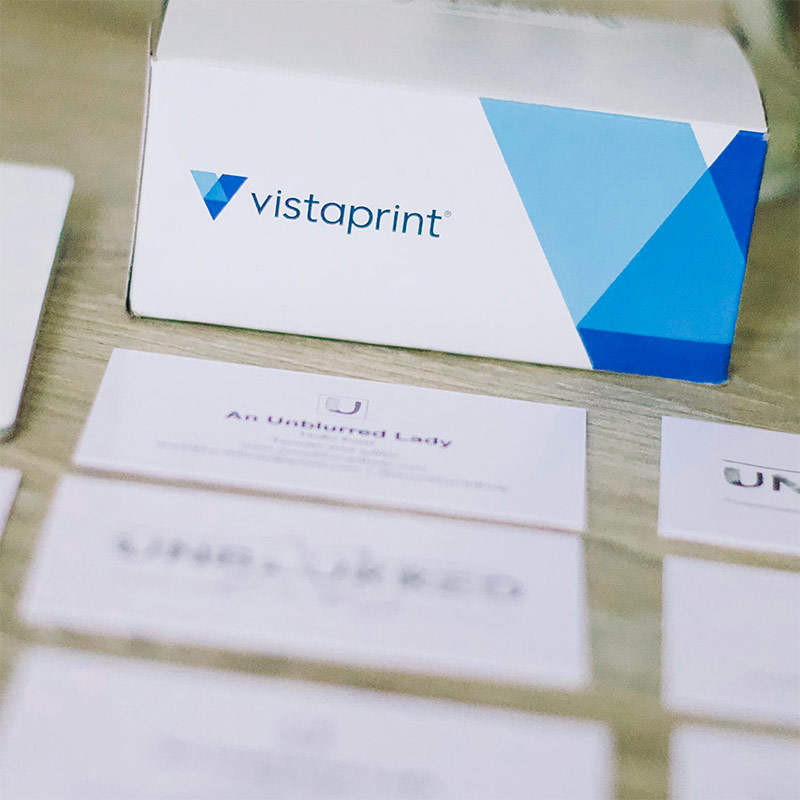 Not really. I'm actually happy that they aren't giving away business cards free right now, but if they restart the promotion again, I advise you to think twice. Here are three reasons why you should skip the free business cards: (if available)
Their logo is printed on the back!
The paper is thin
You don't actually save that much!
1. Vistaprint Logo on the Back
After clicking over to Vistaprint.com and starting the design process, you realize that you probably don't want the free business cards. Why? Because the Vistaprint logo is on the back! Doh!
If you're looking to land a new client that just doesn't send a good message. It kind of screams "cheap," like pulling out a $5 off coupon at a business lunch meeting at the Olive Garden. (Do people still meet there? Do they still offer free endless breadsticks and salad?)
2. Paper is Thin
Another reason you might not be happy with Vistaprint free business cards is that they are printed on thin card stock. This is fine for certain uses or dropping your business card into a fishbowl to win a free lunch, but not a good first impression with potential clients.
3. You don't Save That Much Money
If you are an adult you've probably learned that there's no such thing as a free lunch. In this age of social media you also probably have heard that famous quote:
"If something is free, then YOU are the product."
When you order "free" Vistaprint business cards you still have to pay up to $9.99 shipping. That's not a big saving over their premium business cards printed on better paper with no Vistaprint logo. Personally, I'd rather pay the extra $10 to get professional-quality cards printed on 2-sides!
Their promotion for free business cards was essentially the same as the Vistaprint "500 business cards for $9.99" deal
New: You can now add QR codes to Vistaprint business cards for easy touch-free customer payment through PayPal! – BusinessWire.com
---
Vistaprint 500 Business Cards for $9.99 Code?
Vistaprint's free business cards offer was then largely replaced by their popular promotion for "500 business cards for $9.99." (or $10) You probably saw the ubiquitous "500 business cards for $10" commercials like this one:
Now, this was a great deal for business cards, but it still wasn't ideal for a lot of people who needed a large number of business cards or customization like rounded corners. That's because with the 500 for $9.99 deal you were limited in your printing and design options, and Economy shipping was your only option.
Tip: The Vistaprint business cards 500 for $5 promotion has been replaced by the current "free shipping on all business cards" offer. You can compare your savings against all of today's coupons here.
A lot of people need business cards fast, so both the free business cards promo and 500 for $9.99 fell short. So, the good news is that Vistaprint's current business card promotions are better because they offer more flexibility and shipping options. So, even if you end up paying a little more, you're probably going to be happier with your order.
*Related: How to Get Free Prints From Shutterfly!
---
Vistaprint Free Shipping on All Business Cards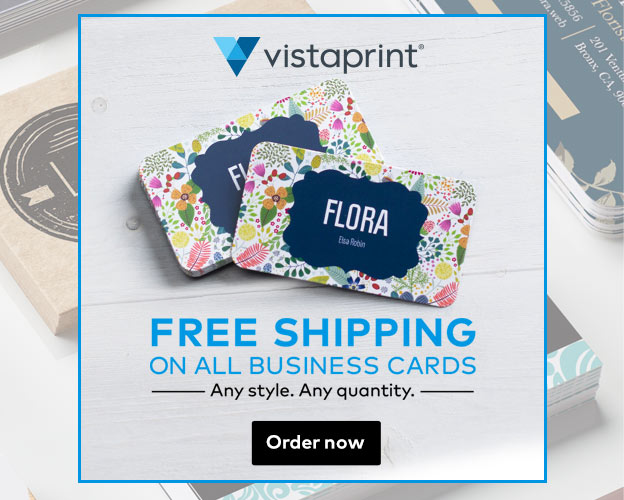 Want rounded corners, printing on the back side, and more than 500 business cards? Then the Vistaprint "Free Shipping on All Business Cards" promotion might be ideal. It will save you about $7-9 on shipping so it's a pretty good deal. However, expedited shipping isn't free, so you're looking at 7+ business days for delivery.
If that doesn't work for you, consider the other popular Vistaprint business cards promo codes above for up to a 25% discount and free shipping!
*Related: Custom Ink: $20 Off Coupon!
---
Conclusion:
Vistaprint has not offered free business cards for a couple of years, but that's OK. The new promotions give you great savings on business cards and don't limit your design and shipping options.
Remember, your business cards are how potential clients remember you, so don't go cheap when you order them. That extra $10 spent on 500 business cards for better paper stock could be what lands a couple of extra clients!
While no printing company currently offers free business cards, we do have some free offers including a Noom Free Trial and WW Free Trial.
Thanks for stopping by Black Alliance!