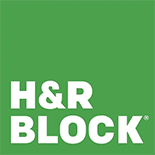 How much does it cost to file my tax return with H&R Block? You know that H&R Block (coupons) is one of the most well-known and respected names in taxes, but you may not know how much it really costs to file your taxes with them.
The first thing you should decide is whether to file your taxes online, download software, or file in person at one of their hundreds of locations nationwide. The least expensive and most popular way to file is online, and when you apply our discount you'll save even more.
Here's our discount H&R Block Online and Download pricing for Deluxe, Premium, Premium & Business, and Self-Employed in 2022:
H&R Block cost: Online & Download | In-Person | Best Price
---
H&R Block Pricing + State Fees in 2022:
| | ONLINE† | DOWNLOAD* |
| --- | --- | --- |
| FREE: | $0 (+ $0 State) | NA |
| BASIC: | NA | $19.95 (+ $39.95 per state) |
| DELUXE: | $29.99 (+ $36.99 per state) | $44.95 (includes 1 state) |
| PREMIUM: | $49.99 (+ $36.99 per state) | $64.95 (includes 1 state) |
| SELF-EMPLOYED: | $84.99 (+ $36.99 per state) | NA |
| PREMIUM & BUSINESS: | NA | $79.95 (includes 1 state) |
†Online products include e-file at no extra cost + $36.99 per state filed
*Download editions also cost an extra $19.95 per state e-file. Additional state programs cost $39.95 each
Tip: H&R Block pricing is lower early in the tax season and increases after March 15th, and we also have coupons here!
---
In-Person Pricing + Fees:
The cost to file your taxes in person at an H&R Block store location depends on the complexity of your taxes. Here are the base prices before additional fees:
Simple: (+ $59) You rent and have W-2 income only
Complex Income: (+ $99) You have income other than a W-2
Student or Retired: (+ $139) You paid student loans or tuition, or collected retirement income
Family: (+ $169) You have dependents such as children. *Needy cats or small dogs don't count!
Homeowner: (+ $189) You have a mortgage
*Each State tax return costs an additional $59 with in-person filing
If you fit into two or more of these categories, the higher base price applies.
Additional fees on top of these base prices can be significant including business expenses (Schedule C), investments, rental property, and filing an extension.
Here is a price list to help you estimate the cost of filing in-person at your local H&R Block store:
Tip: Amended Return fee: H&R Block charges a variable fee of approximately $89 to file your amended return after the tax deadline
---
How to Get the Best Price:
Follow these steps to get the best price when filing your taxes with H&R Block:
Choose to file online instead of downloading software, buying in-store, or filing in-person
Compare editions to buy the appropriate one for your needs
Use our featured discount for the best price on online products
File your tax return early as H&R Block pricing increases after March, 15th
Follow these steps and you should get the best possible price when filing your taxes with H&R Block. I hope we've helped you save on the cost of H&R Block, but if you aren't sure you'd like to file with them, we also have exclusive deals for Turbo Tax (cost?), QuickBooks, and TaxAct (cost?).
If you'd like to estimate your tax refund, H&R Block has a free tax calculator on their site here.
Thanks for visiting Black Alliance!