TurboTax has run some pretty memorable ad campaigns over the years on TV during tax season. This includes running some pretty funny Superbowl commercials over the last 8 years in a row now.
Well, if you're going to spend $10 million per minute during the big game, your commercial better be good! (And, if you're going to use TurboTax, why not use a coupon?)
Here are the best Intuit TurboTax TV commercials over the past decade including all of their Superbowl ads and some pretty great advertisements for their Free (free, free, free!) and Live editions.
TurboTax commercials: Super Bowl | Free | Live | Funny
---
TurboTax Super Bowl Commercials:
• Super Bowl 2022: "Matchmaker"
"No matter who you are, there's a TurboTax Live expert just right for you."
---
• TurboTax Live Super Bowl Ad 2021: "Tax Experts Are Coming"
"The tax experts are coming. In some places, they tax flatulence; the kind that comes from cows. If you're 100 years old in New Mexico, you pay no state taxes. In Hawaii, there's a tax credit for maintaining an exceptional tree…"
---
• Super Bowl Commercial 2020: "All People Are Tax People"
TurboTax ad with some crazy, leggy dancing informing us that, "all people are tax people."
This is one of the more memorable Super Bowl commercials and ad campaigns of 2020.
---
• Turbotax Super Bowl Commercial 2019: RoboChild
This TurboTax commercial, "RoboChild," really freaked a lot of people out as it shows us that sometimes tech isn't that great!
Personally, I think this ad was brilliant and well-timed as technology like A.I. continues to roar forward, often unchecked, at a stunning speed. But, does it really make our lives better? There's a bit of a cautionary message in this TurboTax commercial.
---
• Super Bowl Commercial 2017: Humpty Dumpty Fall
Humpty Dumpty was apparently sitting on a wall doing his taxes with TurboTax. Why? Because you can file your taxes from almost anywhere!
---
• TurboTax Super Bowl Commercial 2016: Never a Sellout
Sir Anthony Hopkins tells us that he would never sell out and tarnish his name by selling something. Then follows with some funny and blatant product placement for TurboTax.
"Now if I were to tell you to go to turbotax.com, it's because TurboTax Absolute Zero lets you file your taxes for free."
"So, you're not selling anything?"
"It's free there's nothing to sell! Come here turbotax.com! (his dog)"
---
• TurboTax Super Bowl Commercial 2015: Boston Tea Party, Where's Janet?
"No taxation without representation!"
"Yes, yes, we hear you on the tax thing, but what if it were free to file your taxes!?"
---
• Super Bowl Commercial 2014: Love Hurts w/ John C. Reilly
"The Superbowl is really only a national holiday for some people. For you, it's like watching the girl you love dancing with a guy named Sean. Take back your holiday with TurboTax!" This is a pretty funny commercial that uses our mixed feelings about the prom to deliver the message.
---
---
TurboTax FREE Commercials:
• TurboTax Free Commercial 2021 "Dance Workout"
I'd say that TurboTax gets the message across in this commercial, saying the word "free" 21 times in this 15-second retro dance aerobics class advert! (But, is it really free?) Here's how much TurboTax really costs.
---
• TurboTax Free TV Commercial: Game Show
If you're over 40 like me, then you've seen that old Dick Clark-hosted game show, the $50,000 Pyramid, where one contestant has to mime to the other to guess a word. Once again TurboTax says almost nothing but the word, "Free" to get their point across. Pretty funny!
*New: TurboTax is now free for the military!
---
• TurboTax "Free Free Free" Commercial: Auctioneer
Yes, you guessed it. The goal of this entire ad campaign by the Weiden & Kennedy agency is to hammer the idea that TurboTax is, "free" over and over.
---
• TurboTax Free Edition TV Commercial: Cruise Ship
Funny TurboTax Self-Employed commercial featuring a guy who falls overboard on a cruise ship. While his friends don't help by throwing him a rope, they do remind him that at least his taxes are free with TurboTax Absolute Zero.
*Tip: Banks like Chase and Fidelity may offer up to $20 off TurboTax
---
• Intuit TurboTax Free Commercial: Baby / Mailman
One of TurboTax's edgy and funny commercials shows a happy couple in the hospital with their new baby. Wait, does that baby have red hair? When things get awkward, the nurse tells the man that at least his taxes are free.
---
TurboTax LIVE Commercials:
• TurboTax Live Commercial 2021: Treehouse
Can I write off the WI-FI in my son's treehouse? TurboTax Live can help with your unique tax situation.
---
• TurboTax Live Ad 2021: Clarinet
Can I deduct this clarinet as a medical expense? Whether you have tax questions about your clarinet or clown shoes, TurboTax can help with your unique tax situation.
*Related: Can AAA members get a discount on TurboTax?
---
• TurboTax Live 2021 Commercial: Freeloader
Hey Dave, if my son still eats my food, does that make him a dependent, and is Noom free?
---
More Funny TurboTax Ads!
• TurboTax Dancing Bear Commercial 2018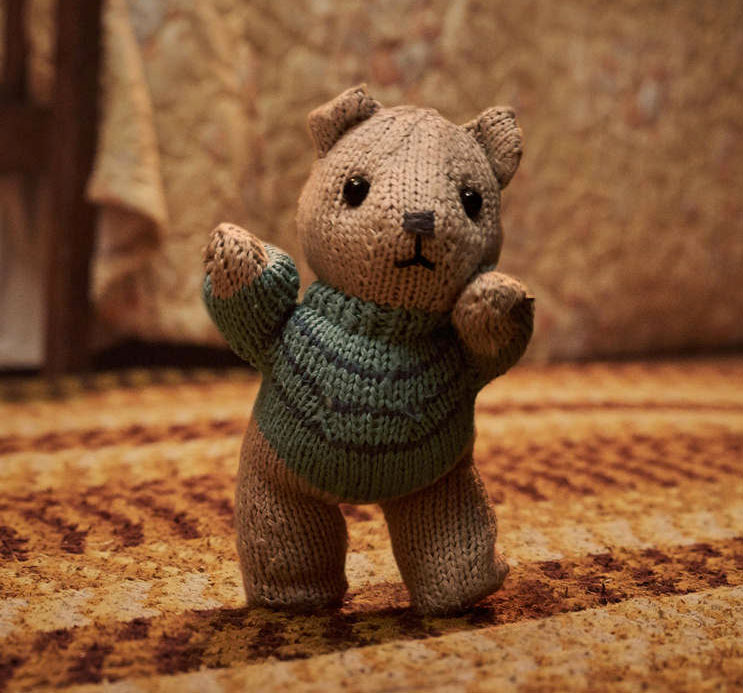 • TurboTax Crypto Millionaire Commercial
• TurboTax Commercials 2018: The Thing Under the Bed, The Noise In the Attic
In this TurboTax Super Bowl LII commercial, a creepy monster emerges from under a woman's bed and wonders how we sleep at all, given how frightening taxes are! He recommends filing with TurboTax.
They also ran this other creepy Superbowl ad in 2018, "The Noise In the Attic," with the same "taxes are scary" theme:
Once again, TurboTax shows us that we shouldn't be afraid of taxes with this horror movie scene. No, it's not an ax-murderer, it's just a little dancing stuffed bear.
---
More TurboTax Commercials to Come!
As long as TurboTax continues to spend big money on memorable ad campaigns every tax year, we'll keep adding the TV commercials to this list. Thanks for tuning in to Black Alliance!