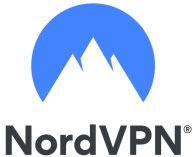 NordVPN (coupons) makes your internet activity private and protects you from hackers while letting you enjoy your favorite content securely, even when you're away from home. If you'd like to try NordVPN free, you can do so for up to 30 days.
However, this "free trial" requires signing up for a plan, and NordVPN renewal pricing isn't obvious. Here's how the NordVPN free trial works plus subscription pricing info.
NordVPN: Free trial offer | is NordVPN Free? | pricing | how to cancel
---
NordVPN 30-Day Free Trial Offer:

Click above to begin a free trial of NordVPN. I recommend knowing how the "free" trial works before signing up, as you'll be billed if you don't cancel.
---
Is the NordVPN Trial Really Free?
Some free trials are more "free" than others, so it's good to know the terms before signing up. With NordVPN, the free trial of their Complete, Plus, or Standard plan is actually a 30-day money-back guarantee after signup.
In other words, you must sign up for a plan to get started, and have up to 30 days to cancel for a full refund. If you do cancel during the trial, the amount charged to your credit card will be refunded.
You can start the NordVPN free trial without a credit card. However, some form of payment must be used to sign up. So, while you can start the NordVPN trial without a credit card, you'll need to enter payment info from an alternate method like PayPal, Google Pay, or crypto.
To me, that sounds more like a money-back guarantee than a free trial. So, regardless of whether you consider that a true "free trial," NordVPN gives you 30 days to decide whether to keep your VPN or cancel.
Is there a free version of NordVPN? Sorry, there is no "lite" or "free" version of NordVPN available. Avoid offers of free Nord VPN cracks as they may ironically contain malware.
Here's how much a NordVPN subscription really costs including renewal pricing.
---
NordVPN Cost + Renewal Pricing 2022

Before signing up for the free trial you should be familiar with how much NordVPN really costs. While you start out with a great deal including free months and a big discount for your first 1-2 years. However, the subscription will be renewed at a much higher price after the initial promotion ends.
Here's how much NordVPN costs including the pricing of their best deal plus renewal:
| | | | |
| --- | --- | --- | --- |
| | Standard: | Plus: | Complete: |
| Monthly Billing: | $11.99/mo | $12.89/mo. | $14.19/mo. |
| 1-Year Promo: | $59.88 | $70.68 | $86.28 |
| 2-Year Promo: | $83.43 | $107.73 | 142.83 |
| Renewal cost: | $99.48/yr. | $126.96/yr. | $198.84/yr. |
As you can see, the 2-year promotion is the best deal and comes with 4 free months. The monthly billing option requires the least commitment but costs a lot more per year. When the promotional pricing ends you'll be billed at the higher renewal rate.
If you want to see NordVPN international pricing for subscription renewal including the U.K., Canada, and Australia visit https://my.nordaccount.com/legal/pricing/
Tip: If you aren't loving NordVPN cancel before the 30th day to avoid a non-refundable charge for up to 2 years.
*Related freebies: Noom free trial | WW free trial | Free business cards?
---
'Free' Not Worth the Cost? Here's How Free VPNs Make Money:

After seeing the cost of NordVPN you may be thinking of searching for a free VPN. However, when it comes to a VPN you get what you pay for. If you get a free VPN you can expect:
To be flooded with ads – Free VPN services have to monetize their service somehow, and it's usually with ads
To have your data collected – Yikes, isn't that what you're trying to avoid in the first place by getting a VPN?
To be pushed to a paid version – There's no such thing as a free lunch, and the only certainties in life are death and taxes. Free VPNs usually have limited features so be prepared to be pushed to pay up for the paid version
We're talking about your security and privacy here, so I don't recommend a free VPN from a second-rate brand. If you do try NordVPN and want to cancel the trial or your subscription, here's how:
---
NordVPN Cancellation Policy:
If you would like to cancel your NordVPN subscription you must do so during the first 30 days of the promotional period or you will be obligated to pay the full amount of up to 2 years. Here's a summary of the cancellation policy from nordvpn.com:
"If you wish to claim a refund, you can do so within 30 days following your purchase of our Services. We do not grant refunds for recurring subscription payments if you cancel the Services after the renewal unless applicable law provides otherwise."
As you can see from the NordVPN pricing, the 2-year promotion offers a much cheaper average monthly cost. However, with that savings comes a longer commitment.
How d you cancel a NordVPN trial or subscription? You can cancel your free trial or subscription at any time through the 'Billing' section of your account. Just click 'Manage' next to 'Auto-Renewal/ and then click 'Cancel auto-renewal." (Source)

---
Conclusion:
Thanks for checking out our article about the NordVPN free trial plus the subscription cost. I recommend taking advantage of the free trial to see if you are happy with their top-ranked VPN and if you aren't just cancel before the 30-day trial ends.
You can get started by viewing their best deal here.